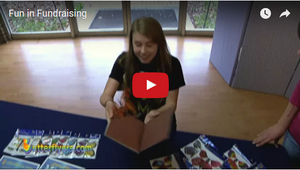 Did you know that our wind up flying butterfly makes a great fundraising product? It's true. Used by many different organizations like the Boy Scouts, Girl Scouts, American Heritage Girls, schools, bands, churches and more.
When you buy in bulk you can get our Butterflyers for about $1 and then resell them for 100% more than you paid for them. Talk about a great return on your investment. Best of all, these are light, bright, take flight and never spoil! They also do not take up much space.
Contact Us for more information about how to start raising funds for your non profit today!